About Us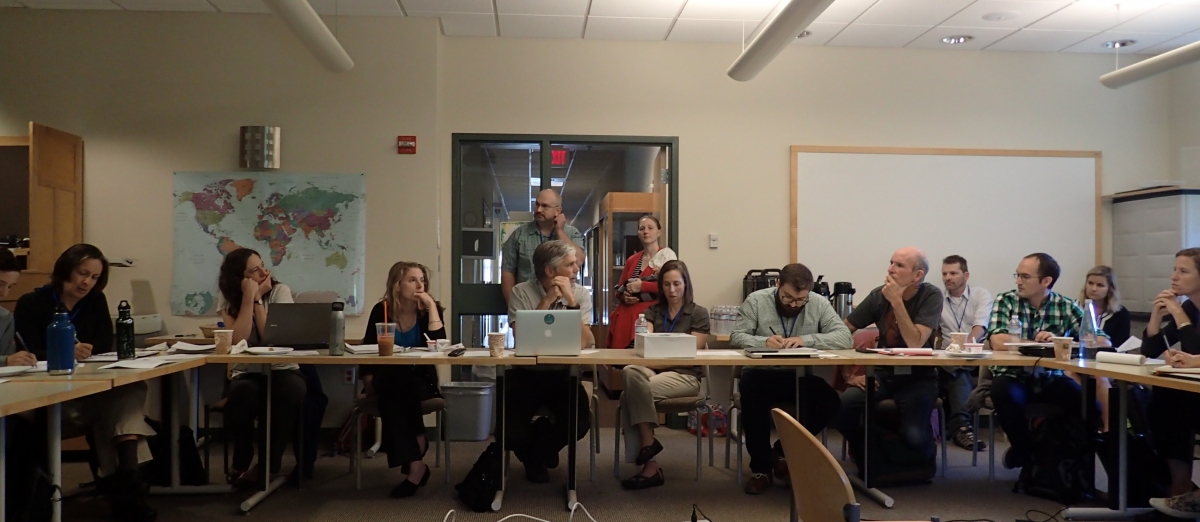 NEST researchers from New Hampshire, Maine, and Rhode Island come together to form new collaborations on the Future of Dams Project.
Balancing economic and community development with environmental protection
The New England Sustainability Consortium (NEST) is a regional research partnership focused on strengthening the scientific basis for decision-making regarding the management of coupled coastal systems.
NEST, which is funded by the National Science Foundation's EPSCoR program, is designed to respond to societal challenges where economic and community development goals need to be balanced with environmental protection. Such sustainability objectives are not only of central importance in New England, they also represent national and global imperatives.
Consortium partners include: NH EPSCoR, ME EPSCoR, RI EPSCoR, University of New Hampshire, University of Maine, the University of Rhode Island, Rhode Island School of Design, Keene State College, University of Southern Maine, College of the Atlantic, University of New England, Great Bay Community College, Plymouth State University, and Keene State College.
NEST currently has one active collaborative project:
Past projects: